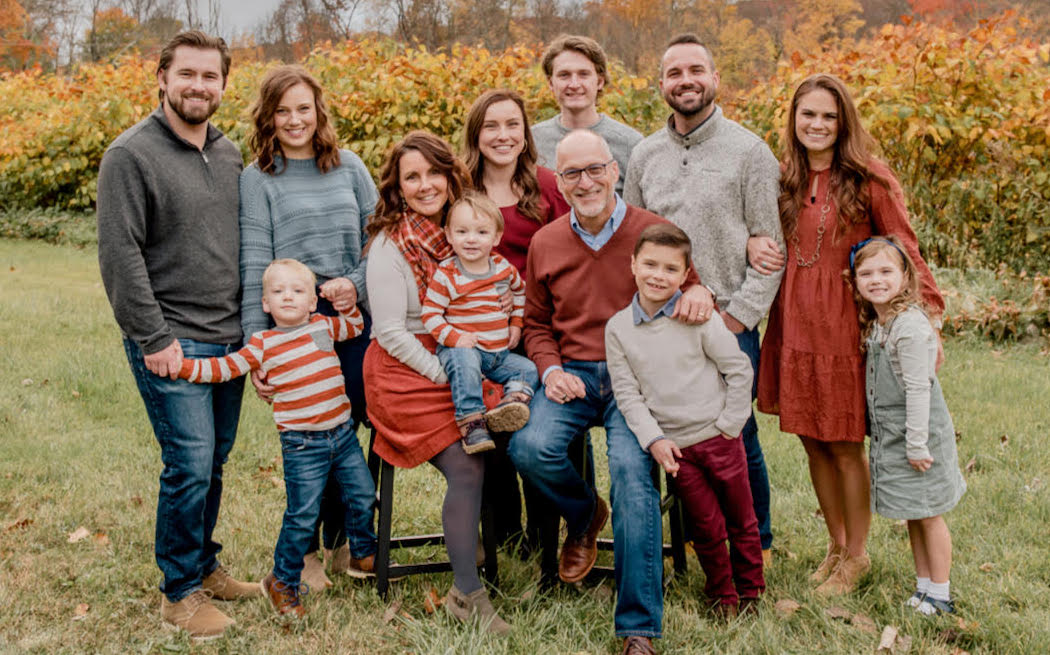 About This Site
This resource website is the overflow of daily ministry and family life—sharing what God is teaching me personally. My goal is to edify my church family and to encourage or equip Christian friends and leaders. You will find a growing collection of biblical content for your Christian life and leadership development. 
—The Free eBook "Done" (PDF, Audio, and Video) in Multiple Languages 
—Biblical Teaching Series 
—Leadership Development Resources 
—Books for Christian Living
—Podcasts for Christians and Spiritual Leaders 
—Free Video Curriculum for Individual or Group Study  
I'm a growing Christian who loves Jesus, loves leading a healthy church, and loves helping others to grow in the gospel. I hope you find resources here that will help you become rooted and grounded in Jesus for the rest of your life! 
 "…That which is good to the use of edifying, that it may minister grace unto the hearers."—Ephesians 4.29
About Cary and His Family
Dana and I have been married and in ministry for over thirty years. God gives me the privilege to be the senior pastor of Emmanuel Baptist Church in Newington, CT, where we are fully engaged in advancing the gospel in New England and around the world. I serve Jesus with my wife and best friend, Dana; our three children—Lance (and his wife Hillarie); Larry (and his wife Mariah); Haylee (and her husband Cainan); and our four grandchildren, Chad, Charleigh, Augie, and Brady. 
My call is to communicate God's word through writing, speaking, and teaching. I would love to hear from you and know that these resources have touched you in some way. My newest book is entitled Stop Trying, How to Receive—Not Achieve—Your Real Identity, available from Moody Publications. 
I teach Christian Leadership, Pastoral Administration, Principles of Bible Study, and other courses for Veritas Baptist College—a quality, online institution committed to preparing future church leaders. I would love to have you in class sometime soon!
About ten years ago the Lord led me through a battle with cancer—Hodgkins Lymphoma. He did a deep work in our lives through that valley. Encouragement from the cancer journey is shared in the book Off Script available at Amazon.com.
For more information about my books, you can find them at Amazon.com. 
Let me know how I can serve you! Feel free to use the contact form below.
Email: [email protected] 
Mailing Address:
Cary Schmidt
Emmanuel Baptist Church
296 New Britain Avenue
Newington, CT 06111
Phone: 860-667-1372