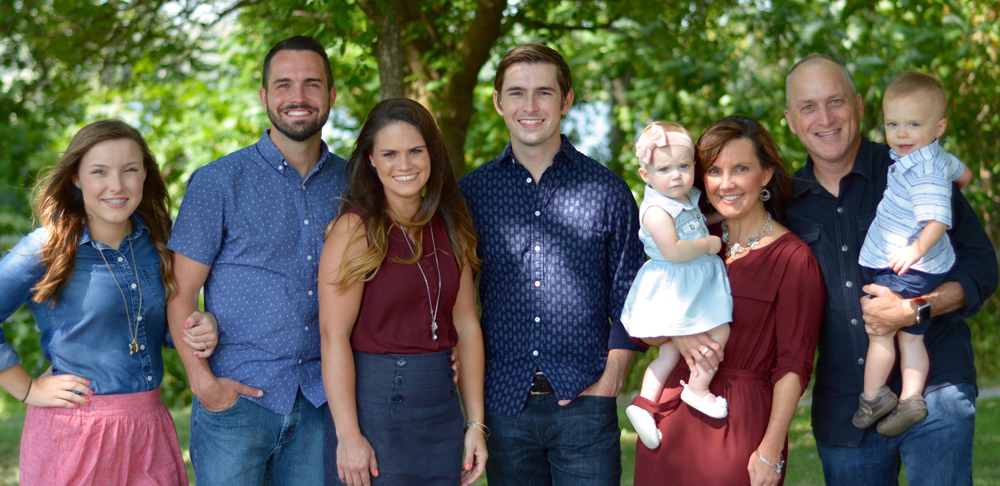 About Encouraging Words
Encouraging Words is the result of my daily ministry and family life—a meager attempt to share things that God is teaching me personally. My goal is simply to edify my church family and Christian friends.
I'm the first to admit, I'm no expert. I'm just a guy who loves the Lord and loves learning. And this is where I share what I'm learning and how God is growing me through the daily struggle called "the Christian life."
About the Schmidts
God gives me the privilege to be the Senior Pastor of Emmanuel Baptist Church in Newington, CT. I serve Jesus with my wife and best friend, Dana; our three children—Lance, 26 (and his wife Hillarie), Larry, 23 (and his wife Mariah), and Haylee, 17; and our two grandchildren, Chad and Charleigh!
A part of my call in ministry is to encourage others through writing, and I would love to know if a book or article has touched your heart.
Six years ago the Lord led me through a battle with cancer—Hodgkins Lymphoma. He did a deep work in our lives through that valley. My last scan was clear of cancer. Most of that journey you can read about here: hodgkins.caryschmidt.com or in the book "Off Script" available at www.strivingtogether.com.
For more information about my books, you can find them at amazon.com or at  strivingtogether.com.
Let me know how I can serve you! Feel free to use the contact form below.
Email: [email protected]
Mailing Address:
Cary Schmidt
Emmanuel Baptist Church
296 New Britain Avenue
Newington CT 06111
Phone: 860-666-1055