Share the Love!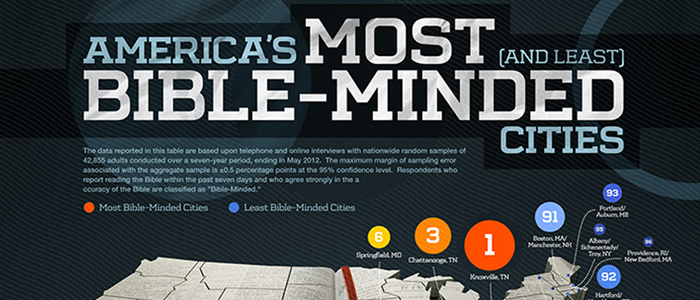 The graphic below speaks for itself. Just study it and think about it…
The saddest part is, MILLIONS of hearts at the bottom of the list are WAITING to hear the gospel. They are READY to be saved. They just need a voice to tell them.
Just today, here in Hartford, a friend and I sat in Panera Bread and shared the gospel with a successful, young couple. We thrilled to watch the Holy Spirit turn the light bulb on!
When I asked if they wanted to be saved, they said "YES." When I asked if they would like to pray in private in my car, or right there at the table in the middle of an extremely crowded restaurant…they said, "Right here is fine!"
All four of us bowed our heads, and spent several moments in prayer—with a couple hundred people around. (So much for cold, hard New England!) Then the tears flowed—they were so happy to be saved! It was one of the most AMAZING moments of my Christian life!
If you live in on of the top cities on this graphic—GREAT JOB! Now come help the cities at the bottom of the list. Come to New England and join in a harvest of God that's indescribable!